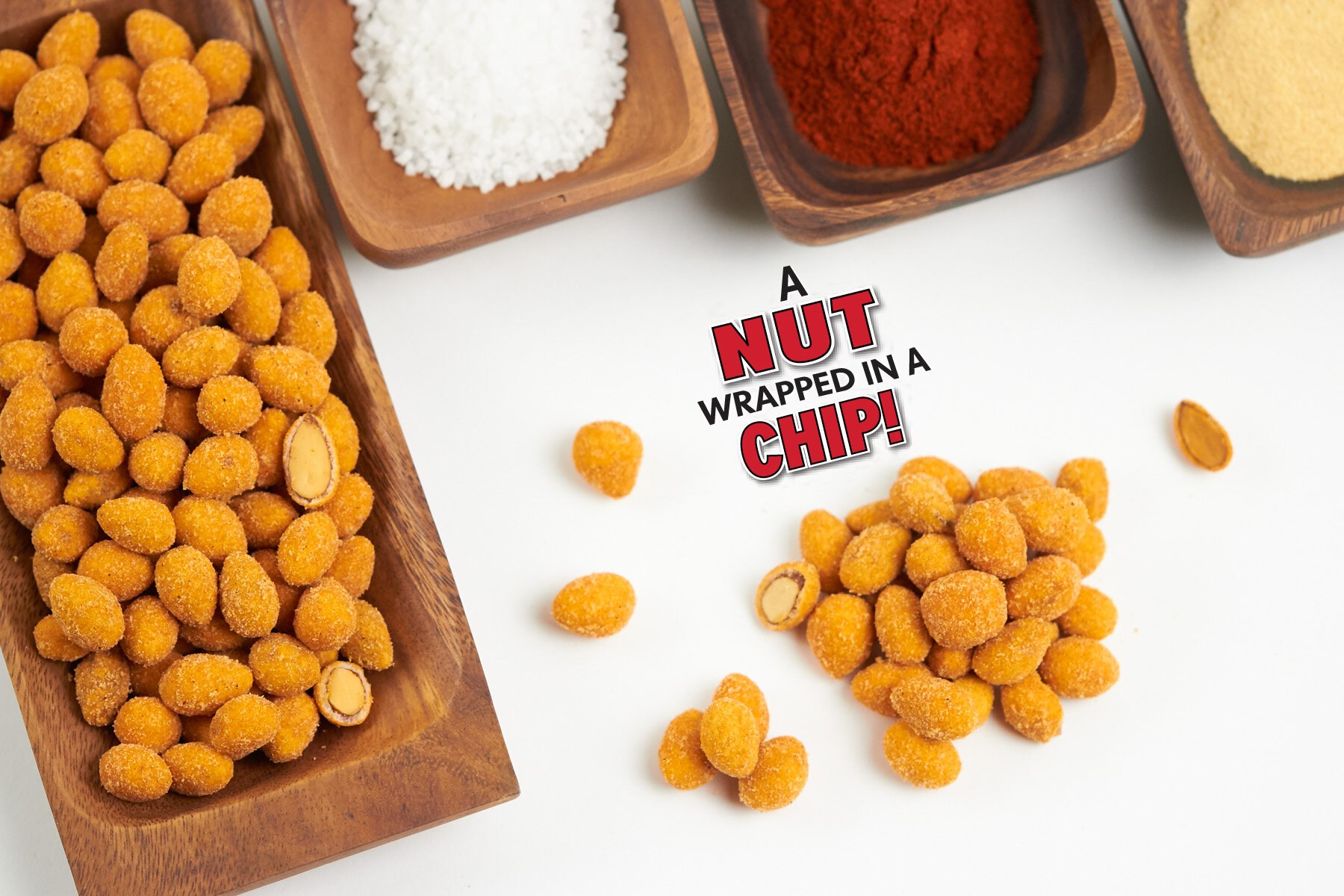 Nuts Reimagined
When's the last time something surprising happened to one of everyone's favorite snacks — nuts?
At Handfulls, we're taking nuts to the next level by creating innovative, yet familiar, nut and trail mixes with a deliciously unexpected twist. Think nuts wrapped in chips. Nutty, uncharted flavor combinations. Filled with natural, recognizable ingredients, our ever-expanding product line spans salty and sweet snacks, most nut or confection-based.
We've truly made something for everyone snacks that are delightfully perfect eaten by the handful. You haven't had anything quite like these indulgent treats before. And if you're like us, we'd bet you can't stop at just one handful.
Part nut. Part chip. Best of both worlds.
We take a whole California roasted almond and wrap it in a potato chip for a satisfying crunch.

Crrrunch all six flavors: BBQ, Chili Lime, Honey Mustard, Nacho, Ranch, and Sea Salt.
Now in shareable, resealable 3.75 oz bags, so you can have a few handfuls now…and save some for later.
Premium Trail Mixes
Unique fusion of bold flavors and textures with candied nuts, dried fruit, or delicious Crrrunchbites.

Bangkok Backpack Blend (candied ginger and shaved coconut), Lakeshore Trail Mix (cheesy salty sweet), Hill Country BBQ (maple smoked bacon flavored), or Denali Mountain mix (glazed pecans and dried fruit).